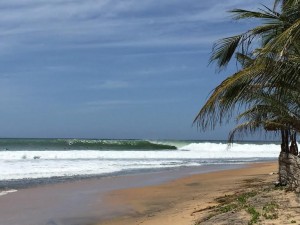 Looking forward to visit some mind blowing beaches? Then you cannot miss Sri Lanka's East Coast. It offers a whole variety of attractions and landscapes, so unique and exclusive that you will want to stay here forever! Sri Lanka is often referred to as the Emerald Island, it's east coast offers white sand, turquoise waters and multicolor reef bays.
Sri Lanka is located on the Indic Ocean, southeast of India. Being so close to the Equator, it
offers a tropical rainy weather. The best time to come check out the sunny weather and the clear blue water on any beach in the East Coast is from May to October with temperatures from 28°C to 32°C. November and December can get too rainy with temperatures from 26°C to 29°C. January and February are considered the coldest months, with temperatures descending to almost 19°C, and due to the heavy rain, the sea can get too shaky.
If you are looking forward to doing some surfing, Arugam Bay is the best place to practice and have fun. Tons of surfers come by each year to compete on the International Surf Competition. The variety of beaches in Arugam Bay offers different levels suitable for beginners, learners and amateurs! The perfect time to visit and surf perfect waves is from April to October.
If you love snorkeling and reef watching, then you cannot miss Pigeon Island, which holds a habit for millions of tropical fish and black tailed sharks! From March to September, the water is at its warmest.
Trincomalee is one of the most important harbors of the east coast. Its waters are deep and special for whale watching or even whale snorkeling! Uppuveli and Nilaveli are some of the most beautiful white sand beaches on the east coast. Also the warmest season is from end of February to end of September.